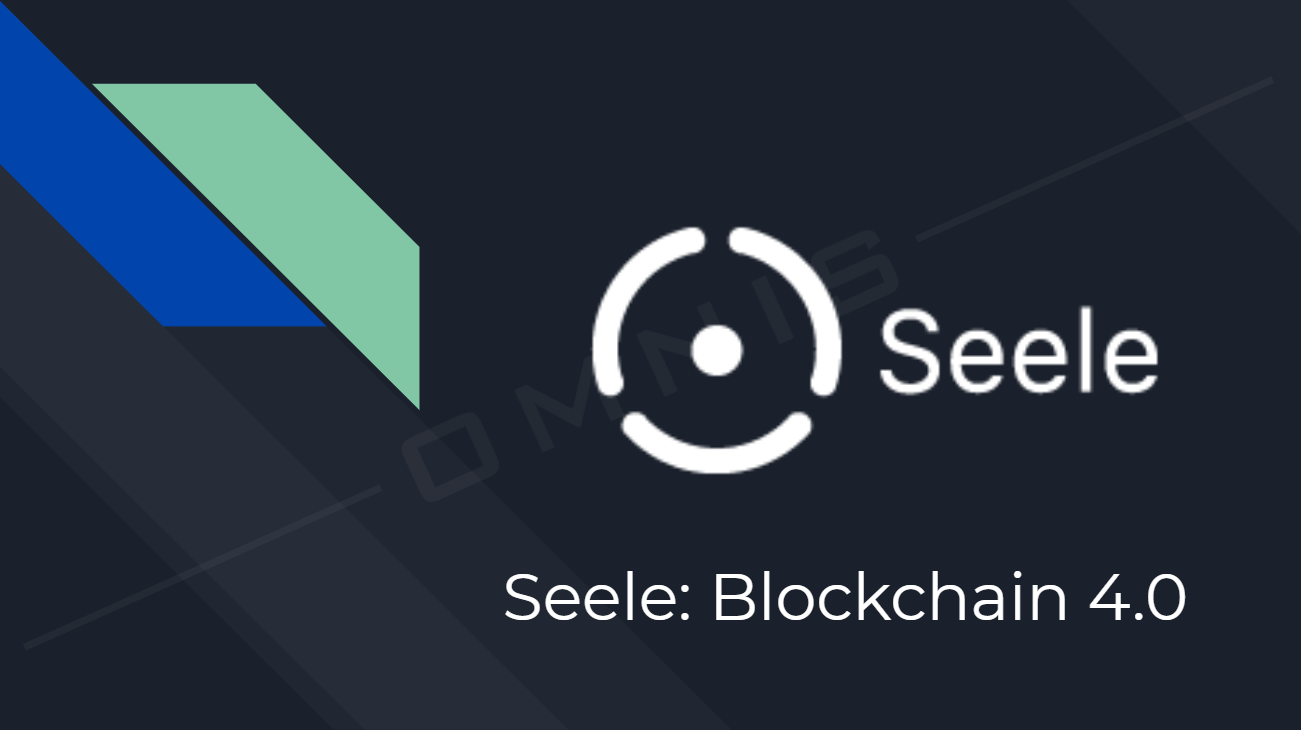 Hello all friends, this time I will explain about Seele, which can be taken into consideration in observing the latest project has a unique and interesting concept, and for more details let's just go to the following discussion:
Blockchain is a very good system that really can change the connectivity but still have not reached what I call 'mainstream level' in the sense that he has the technical limitations that prevent them from successfully providing services worldwide.
Providing large-scale services requires platforms that can accommodate expansion effects during operations such as increased use of platforms. Seele is a startup that wants to usher in a new era of blockchain that can handle startup flexibility as they expand. Seele usher in a new blockchain era, Blockchain 4.0.
What is Seele?
Seele describes himself as a blockchain 4.0. This is because the increase Bitcoin (blockchain 1.0), smart contract Ethereum (blockchain 2.0), Lightning Network (blockchain 3.0) which is used to increase the speed of transactions.
Seele states that he can handle previous blockchain features and more. However, due to recent news, it appears that the project has not seen what happened otherwise.
Aspect
Heterogeneous Forest Network: Consisting of several subnets, each subnet can be viewed as a partition tree based on a hierarchy. At first it was a meta-chain. It provides global scheduling and configuration services. From top to bottom, he has many forms of business. The top layer provides service scheduling and addressing to the bottom layer.
Value Chain and Value Transport Protocol: VTP is built on heterogeneous network architectures. It includes the identification of unique assets and strategies for the discovery of digital assets. VHTTP uses the exchange of human values ​​between off-chain and on-chain.
Neural Consensus Protocol: The ε-differential agreement is an algorithm used to sort large-scale nodes, and consensus works in this order. Consensus reports tend to increase linearly with the number of existing nodes.
Fast Value Internet Connection: Meet and adapt to the various needs facing the current blockchain network in the application and transport layer. After connecting with additional connections, the low latency provides a clear advantage. This applies to a specified block size that improves transmission efficiency by 1.
What Happened to Seele?
Seele ico hacked Apparently, Seele has been getting negative news throughout the news. This is because two of Seele's employees have deceived crypto investors over $ 2 million dollars in ETH. Two verified administrators from the ICO Seele group use Telegram to collect ETH payments from public members who have recently joined the group. This is before Pre-ICO begins. As a result, Seele began to lose credibility among the crypto community.
Seele team members have reacted to the situation by creating fraudulent alerts for users in the group. They have found fraudsters and removed them from their team.
Seele stated that their Telegram account was hacked and compromised. However, bitsonline.com notes that nicsmith users (Seele data analysts) and SeeleSupport are team members listed on the website. Some suspect that the fraud was more planned than what Seele allowed, but this could be a case of social engineering that lead to compromised accounts.
Token Sales Information
Total Number of ETH Tokens: 1,000,000,000
TBA Website: https://seele.pro/
Whitepaper:https://s3.ap-northeast-2.amazonaws.com/wp.s3.seele.pro/ Seele_tech_whitepaper_EN_v2.0.pdf
Disclaimer: All our posts are created for information reasons only, not investment advice. Examine every ICO you are interested in and invest at your own risk.

For more research About the current Seele project, please visit some of the important Links below for the following References:
Website: https: //bounty.seele.pro/
Linkedin: https: //www.linkedin.com/company/seeletech
Telegram: https: //t.me/seeletech
Facebook: https: //facebook.com/seeletech
Twitter: https: //twitter.com/SeeleTech
Medium: https: //medium.com/seeletech
Instagram: https: //www.instagram.com/seeletech/
Github: https: //github.com/seeleteam
Whitepaper:https://s3.ap-northeast
2.amazonaws.com/wp.s3.seele.pro/Seele_tech_whitepaper_EN_v2.0.pdf
The bitcointalk name: Icaica22
Profile Link: https: //bitcointalk.org/index.php? Action = profile; u = 1546717
ETH Address: 0xd5189d9BA473C2a7e1022b40181Fdf05a6E88Afc